October 27, 2017
Alfonso Licata, President and CEO, ORION, will be moderating a panel at this event on the conditions that enable innovation. Drop by to see us and our exhibit booth! 
Related Reading
Empowering Ontario's innovation economy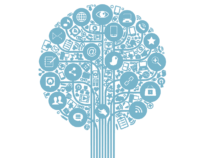 For years, the Ontario government has been focused on supporting an innovation economy, recognizing that it brings sustainable jobs and, in turn, economic well-being.
However, it's not just adding this government program to that government fund and stir. It's a complex web of infrastructure, people, and investment.