ORION is a not-for-profit organization committed to actively supporting Ontario's researchers, educators and innovators. Since 2001, we've facilitated new discoveries and learning by connecting institutions and regions, enabling collaboration, forging partnerships, and providing our community with the digital tools they need to make the world a better place. 
Network:
ORION is Ontario's only provincial research and education network. Covering 6,000 kilometres, it connects institutions and regions all over the province, including more than a hundred universities, colleges, hospitals and research institutions, as well as the majority of Ontario's school boards. More than two million researchers, educators and innovators rely on ORION to share and communicate with each other and to connect to a global grid of similar networks across Canada and around the world.
Our long history of providing advanced network solutions has given us the expertise we need to fulfil the digital requirements of Ontario's innovation community.
Community:
As a trusted partner in the innovation community, ORION takes a proactive role in enabling collaboration and change. Thanks to our central role in connecting institutions and regions across the province, we're in a unique position to advance the partnerships that empower our community to solve problems, cooperate on projects, and create value. We build relationships and host informative events, ensuring that we're in tune with Ontario's researchers, educators and innovators. Understanding their needs and desires allows us to effectively advocate on their behalf.
Our ability to organize services that can be shared by our community allows them to do more for less, accessing the vital digital tools they need. Our Nebula program offers a range of cloud services run over the ORION network — including disaster recovery, storage, co-location and voice services — which enhance our community's power to educate, research, and innovate in the 21st century.
History:
ORION was originally created with the support of the Ontario Government. We were founded in 2001 (known then as The Optical Regional Advanced Network of Ontario, or ORANO) and our first connection — between Laurentian University and York University — was completed and tested in 2003. Following that initial success, ORION and the Ontario Government invested $5.5 million to connect additional institutions, leveraging $8 million in additional local investment. Since then, we've been a self-sustaining, not-for-profit organization.
Focus:
At ORION, innovation comes first. As a not-for-profit organization, we're focused on outcomes, not just the bottom line. Whether it's ground-breaking researchers sharing huge amounts of data or students in a classroom using technology to learn, it's all about making Ontario — and the world — a better place.
Our Board
Chair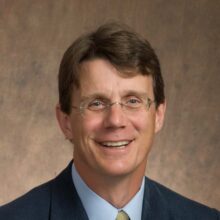 Jim Garner
Office of Advancement and Strategy, Upper Canada College
Jim Garner joined UCC as Special Advisor to the Principal, where he supports senior management on advancement and strategic planning of the college. Most previously, he was appointed Executive Vice-President, Corporate Services, Hospital for Sick Children and held executive leadership responsibility in Information Services and Technology, Health Records, Medical Engineering, Facilities, Business Services & Development, Research Operations and International Affairs.
Directors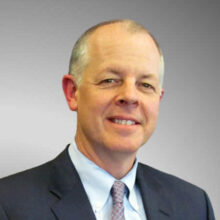 David Drury
General Manager, Global Technology Services, IBM Canada Limited
David Drury leads the country's technology solutions business to deliver an exceptional client experience. His focus on emerging technologies, emphasis on execution and collaborative leadership approach aid clients in elevating the role of IT in their own organizations – effectively moving technology solutions and planning out of the "back office" and into the boardroom.
Alex Giosa
Independent Board Member and Mentor
Alex Giosa was the Canada Country Senior Officer for Nokia and a member of the North American Market Leadership Team until March 2017. Under his leadership with deep customer relationships, the Alcatel-Lucent and Nokia businesses were combined smoothly and strengthened market impact in Wireless, IP Broadband, and Cloud Networks. Building the industry's broadest and deepest trusted partnerships in Canada with Service Providers and key strategic verticals, including Energy, Mining, Transportation, and Government.
Prior to Nokia's acquisition of Alcatel-Lucent and research arm Bell Labs in January 2016, Alex served as President and CEO of Alcatel-Lucent Canada and Lucent Technologies Canada since 2002. Earlier in Alex's career, he held executive and senior management roles in Network Operations, Customer Operations and transformation change management at Bell Canada and affiliates.
Alex graduated from the University of Toronto with a Bachelor of Applied Science (P.Eng). He is active in the community and is currently Vice-Chair of the Board, Ontario Research and Innovation Network (ORION). Alex also served for an extensive period on the Board of Governors of Junior Achievement of Central Ontario and its Board of Directors.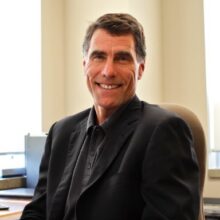 Jeff Grieve
Executive Director, London and Region Global Network (LARG*net)
Innately a consensus-building individual, Jeff is a proven community leader with more than 30 years experience in information technology and higher education. At Western University, he was responsible for developing, delivering and supporting critical and strategic campus IT infrastructure services, including collaborating on bridging technology initiatives with Fanshawe College, London Health Services Centre and research hospitals. His involvement with LARG*net and the City of London explores opportunities to advance London's connected communities objectives, which also integrates business interests with LARG*net's skills and relationships. Previously, Jeff served in senior IT roles at TD Canada Trust. He earned a Bachelors Degree in Computer Science and Mathematics from the University of Western Ontario and is an alumni of the Executive Development program at the Ivey Business School.
Alfonso Licata
CEO and President, ORION
Alfonso has a strong track record in the design and launch of new and disruptive enterprises in the technology space and across multiple market segments. At ORION, Alfonso helps drive the organization's strategy forward in a highly collaborative and strategic manner.
He brings his unique blend of experience in user-first service, teamwork, and strategic alliance-building to bear on solving the complex problems faced by Ontario's research, education and innovation community.
Alfonso sits on the board of ORION's Toronto partner, GTAnet, as well as on OCAD University's Digital Futures Advisory Board, serving as an Adjunct Professor in this graduate program. He serves as a Volunteer Mentor and Entrepreneur in Residence, supporting teams and companies at Ryerson University's Digital Media Zone (DMZ), Communitech and MaRS. He previously held a similar role at Deloitte, after co-founding several technology-based companies over the last 20 years.
Dino Miele
Chief Information Officer, District School Board of Niagara
Dino Miele brings over 35 years of experience in the information and communications technology industry to his role at the District School Board of Niagara. He provides strategic and operational leadership for an innovative, robust, and secure information technology environment to support 21st century learning. Mr. Miele served six years as a board member and Vice-President of Educational Computing Network of Ontario (ECNO). He serves as an advisor with the Customer Council Committee for the Ontario Educational Collaborative Market Place (OECM), industry expert for Innovate Niagara's Generator@one incubator, Edtech expert at the MaRS educational technology accelerator. Mr. Miele also serves as CEO and founder for the non-profit organizations ihub Niagara Educational Research and Innovation centre, the Canadian educational Technology ConnectED Conference as well as President of the Niagara CIO Consortium (NCC) comprised of all 12 municipalities in the Niagara Region.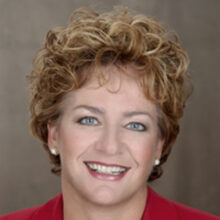 Anne Sado
President, George Brown College 
A native of Toronto, Anne Sado has been President of George Brown College since 2004. Her impact on the vision, direction and culture of the college has resulted in significant growth and has activated a critical public discussion on the value of college education in Ontario's economic development. Anne was named Chair of Polytechnics Canada in February 2013. Polytechnics Canada is the voice of Canada's leading degree-granting, research-intensive, colleges, institutes of technology and polytechnics that are dedicated practical technological education and high-quality job creation.