ORION's network is one of the largest and fastest research, education and innovation networks in the world, ensuring that network access is possible for all of Ontario's researchers, innovators, teachers, and learners. ORION's network links more than 2 million users, including access to advanced computing projects across Ontario. 
This map demonstrates ORION's network Points of Presence (PoPs) within and connections between the institutions on our network.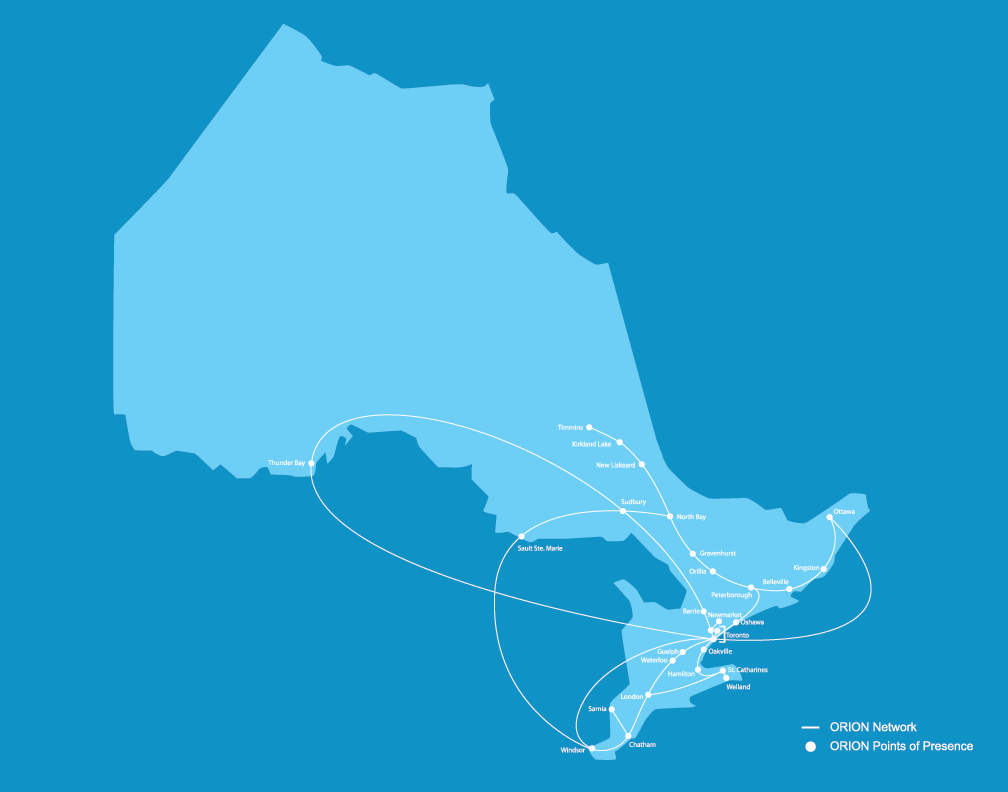 Click on image to enlarge view
Ontario's Advanced Computing Network
ORION's network connects  high performance computing (HPC) centres across Ontario. Find out more about how ORION supports advanced computing in Ontario in our ACTION project.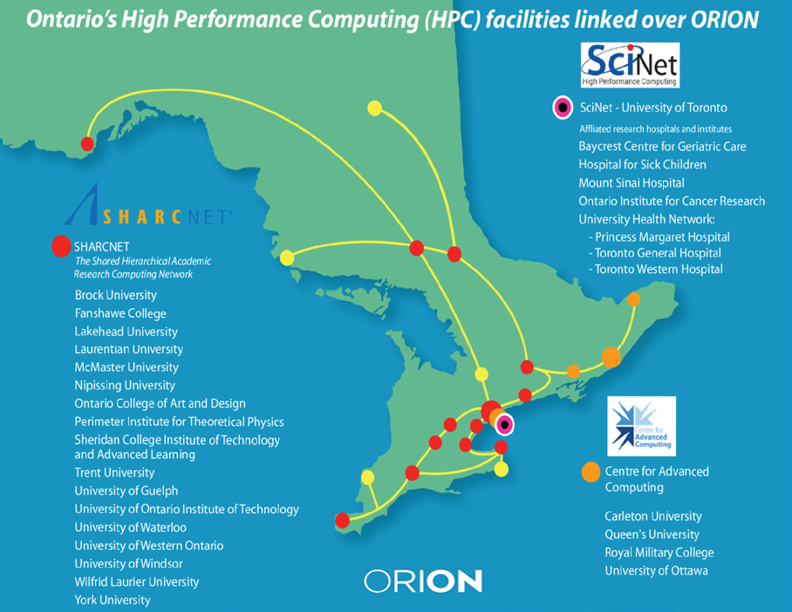 Internet Service
Take advantage of reliable Internet service that ORION now offers to its customers. In addition to the convenience of a single source for all your connectivity needs, ORION's connected institutions enjoy a financial advantage as well. We buy Internet access in bulk and pass the savings along. This brings highly competitive pricing to the entire province – including those in rural and northern communities.
To inquire about this service, please contact your business development representative or email: bizdev@orion.on.ca.
Monitoring Tools
Please contact the ORION NOC at noc@orion.on.ca to obtain login credentials for monitoring tools.
Support
We take our service level commitment seriously, and pride ourselves in delivering fantastic customer support. Find out who can best serve you and contact us at any time.